It seems that the dog days of summer are here and with heat indexes around 110º I could stand for some cooling considering one of our AC units is in need of some service. On the health front, I think I have seen the Doctor more this summer for everything from an upper respiratory infection, severe jaw pain, to back troubles. All of these ailments have kept me off the bike and out of the gym far more than I wanted. Hopefully that will change with some cooler weather and some therapy on my back.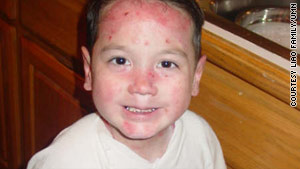 On the photography front, June was the busy month with the Tour De Cure charity bike ride and the DebRA.org patient care conference. This conference is a regular event for me every other year for the past six years. This year was a little different as I was requested to shoot several eb patients during some of their day to day activities that are normally carried out in privacy. At some point these images should be compiled into a Debra.org brochure for eb awareness and fund raising. For those that are not familiar with eb, CNN has done a recent report on the use of bone marrow transplants to lessen the impact of the disease.
At the slightest friction, Jake's skin would shed, leaving the newborn wailing in pain. When Jake rubbed his eye, a chunk of his eyelid would come off in his fingers. He was born with recessive dystrophic epidermolysis bullosa, a terminal genetic condition in which persistent skin problems lead to crippling deformities and, eventually, skin cancer. –Source: CNN
On the paddle board front, travels for work and my aching back are keeping me off the water. I did pick up a paddle that converts from a standup paddle to kayak paddle from boatstogo.com that is reasonably light for an aluminum shafted paddle.
On the blogging front, the WordPress theme has been updated to Suffusion and I have my own images rotating through the header. Given the small sliver of the image that gets displayed, some are pretty abstract. I am also trying out the Lazyest Gallery for a quick photo gallery. Currently I have copies of my favorites from timbrown.us (which need updating) on the photography page as a test.